Well Sundays are really a day for not much other than relaxing and having some quality time to do...whatever! Sundays should be a day where you can indulge, relax, spend time with family or the dog, eating or doing things you enjoy like reading or surfing the web.
So every Sunday we thought we'd post a round up of our favourite....things!

Throughout

the week there are so many little moments that just

highlight

your day, week or even year but never get another mention.

So Sundays will now be our:

Weekly Round Up of Random Favourite Things.

Bella: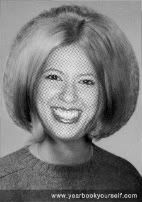 Websites
- This website
Yearbook Yourself
is so funny! Check it out.
- A great resource to get discussion questions for your book clubs.
Reading Group Guides

- I found this website
Web Designer Wall
at work the other day. There are so many things that could keep a designer, creative or just someone with spare time amused.
- I'm not a big gamer but I've become obsessed with Bloxorz on
Miniclip- Free Games
Books:
Fishing for Stars- Bryce Courtenay

After reading Bryce Courtenay's, The Persimmon Tree I thought that this was the end of the tale and one that I often wished could continue. Then the other day I saw Fishing for Stars! The story continues throughout Australia, Japan and Indonesia and focuses on the love triangle between two passionate women and one man. Oooohh juicy.

Food:
I tried this
recipe
for the first time the other week and loved it!
I also tried the combination of mashed banana on a piece of toasted home made banana bread. Oh lordy lordy why have I not discovered this sooner...so simple yet fantastic!
Frankie:
Well, I have to say after following Bella's lead I went onto the yearbook website and spent half the night on there.
You can see the results for yourself :) And yes, this would be a new addition to my weekly favourites list.

Food
- Chocolate and custard crepes. I have been addicted to these little, light crepes full of hot chocolate sauce and custard creme since I discovered them last week. Yum. I am now endeavouring to make these at home.
- Strong tea with soy milk. I've recently switched to soy milk and really, really love the taste of it with my tea. I am now a seven cup of tea a day person. Yes, the simple things.
Books
The Queen of the Western Isle - Rosalind Miles
A friend recommended this book the other day and I was pleasantly suprised by it. Based on the love story of Tristan & Isolde, I found the writing style refreshing to what I have recently been reading.
Beauty
The Napolean Perdis Memory Foundation. Recently purchased the NP foundation and I love it's light and dewy coverage.